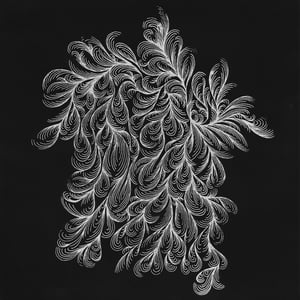 $

30.00
Organized by Vice Cooler this LP brings together some of today's most influential underground artist in order to benefit Survivors Fund. Specifically the funds will pay for young women who were orphaned by the 1994 Rwandan Genocide to go through college in hopes of building a brighter future.
Funds for this release were raised through kickstarter.com. These are what is left of the limited (to 350 copies) pressing.
The albums cover art was created by LIZ HARRIS (of Grouper).
Below is the EXCLUSIVE track listing for this release:
1. Dean Deacon "Mamahaha"
2. Frankie Rose And The Outs "Candy"
3. Deerhoof "Twin Killers (live)"
4. Deep Purr "Head Of The Crass" (this is BRACE PAINE of THE GOSSIP solo!)
5. No Age "Bird Sex"
6. Mt. Eerie "Uncertainty"
7. Explode Into Colors "How Adee (live)"
8. Tre Told Em "Drop Ya Draws (ft. CX KiDTRONiK)" (this is FRANK MUSSARA from HEARTS OF DARKNESSES and GREGG GILLIS of GIRL TALK!)
9. XBXRX "Into Red"
10. Gossip fea. John Wiese "Live At The Smell"
11. Xiu Xiu "Sammy"