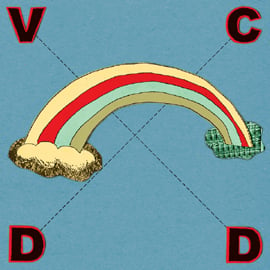 $

15.00 - On Sale
This double gatefold LP comes with a deluxe 8-page photobook containing dozens of photographs taken by Vice Cooler during his 2004 world tour. 32 Tracks featuring Stereo Total, Kori Gardner (Mates Of State), Brendan Fowler (Barr), and Jenny Hoyston.
* Named by Peaches as number 1 record of 2006 in Filter Magazine.
* Named by Mae Shi as one of the top ten records of 2006 on Pitchfork Media.